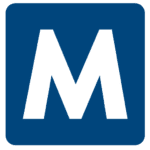 Apply with Google
Apply with Linkedin
Apply with Indeed
Job ID: 554634
Looking for a job on the weekends to earn extra $$  Malone Staffing is hiring weekend warriors paying $20/hr. Malone Staffing is hiring Industrial cleaners to clean inside an automotive facility near Princeton, IN in Ft. Branch IN working weekends! $20/hr working 20-24 hours over the weekend!
           Need that extra job? Earn extra$$ working for Malone Staffing   cleaning inside a large auto manufacturing facility near Princeton, IN  30 min. N of Evansville on Saturday and Sundays
Malone Staffing has 1st shift weekend cleaner openings that are 12 hour shifts- $20 per hour!
 Job details: Malone Staffing Industrial Cleaners:
The hours start  7am- 7:30pm  Saturday & Sundays or 10am-10:30pm Saturday & Sundays depending on which department you choose 
One department uses small tools to clean up the welding area and the other department uses water hoses to clean the paint area inside of a large automotive plant located in Ft. Branch , IN near Princeton, IN and 30 minutes N of Evansville, IN. 
Job requirements:
Ability to stand for up to 12 hours , move, bend , and lots of walking!

Submit to a background check 

Submit to a drug screen

Must be able to work weekends 

Steeled toed shoes required

Malone Staffing offers Weekly Pay!
Please apply with Malone Staffing and call our Malone Staffing office at 812.463.3164 or Text us "  weekend cleaner " 812.497.8808
 Get over 20 hours in 2 days!  Great second source of income and have your week off!
Malone Staffing is an equal opportunity employer
 


, Princeton
princeton, in
Princeton, In
in princeton,
In Princeton
princeton in
princeton in
princeton, in

Princeton IN