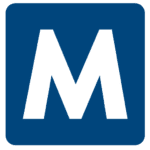 Apply with Google
Apply with Linkedin
Apply with Indeed
Job ID: 550203
Are you looking to make money but without having just any old temporary or seasonal job? Malone Workforce Solutions is hiring Warehouse Associates for ALL SHIFTS in Hebron, KY. This position offers a temp to hire role after 520 hours worked making $15.50-$16.50/hour. Apply today.
Warehouse Associate Summary:
ALL SHIFTS available-various schedules and times
WEEKLY PAY
TEMP TO HIRE after 520 hours
$15.50-$16.50
Forklift $17.50-18.50
Overtime opportunities
Warehouse Associate Responsibilities:
Scanning, picking, packing, shipping, kitting in warehouse
This warehouse is not climate controlled.
Will be standing or walking for entire shift; lifting up-to 50 lbs.
All other duties are assigned specific to position.
Warehouse Associate Requirements:
No high school diploma or GED required
Must be willing to submit to a background check
No drug test required
Reliable and dependable
This company is also seeking potential workers for forklift drivers, leads, supervisors, and office administrators also. If you have relative experience, ask us today!
Malone Workforce Solutions is an Equal Opportunity Employer.


KY, Hebron
hebron, kentucky
Hebron, Kentucky
kentucky hebron,
Kentucky Hebron
hebron kentucky
hebron kentucky
hebron, kentucky

Hebron Kentucky