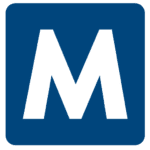 Apply with Google
Apply with Linkedin
Apply with Indeed
Job ID: 549687
Work for the world leader in refractory products and the people that represent Performance Designed Solutions grounded in quality, anchored by technology and supported by customer service that's second to none. 
Now Hiring for General Laborer
Malone Workforce Solutions is hiring 
General Laborer
Highlights:  General Laborer
Starting pay $20.00/hr with weekly pay
Raises after 90 days
Temp-to-hire
Benefits starting ASAP
1st shift only
Requirements:
MUST have steel toe shoes/ boots
Must be able to lift 50 lbs without assistance
Must be willing to submit to a drug screen and background check
Apply online at Malonejobs.com and then type in Greensburg, Indiana
call us at 812-662-7754 for immediate consideration.
Malone Workforce Solutions is an Equal Opportunity Employer.
 


, Brookville
brookville, in
Brookville, In
in brookville,
In Brookville
brookville in
brookville in
brookville, in

Brookville IN