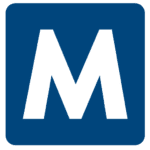 Apply with Google
Apply with Linkedin
Apply with Indeed
Job ID: 537776
Amazing Opportunity to supplement your income only working 3 days a week or take on Full time your choice! Entry level (see requirements below) and a great opportunity build your resume in the Automotive Industry!
Automotive Cleaning Tech: Schedule and Duties
See all schedule options:
Saturday- Monday 6am-630pm $17.78/hr

Friday- Sunday schedule 6am-3:30pm $17.78/hr

Weekend only Saturday and Sundays 6am-6:30pm $17.78/hr
Full time shifts also available!
Monday – Friday 7am-3:30pm

Sunday- Thursday 7am-3:30pm

2nd shift -Monday- Friday 2:30pm-11:00pm

3rd shift – Monday- Friday

3rd shift – Sunday- Thursday
Job Details:
Cleaning robotic systems and cells in the paint, assembly, and general building inside of TMMI

Prepping and maintaining paint booths and cells to ensure efficiency and cleanliness of production lines

Using equipment such as shop vacs, scrapers, water based chemicals etc. for prepping and maintaining robotic systems, booths, and cells.

All other duties as assigned by management
Automotive Cleaning Tech Requirements:
General labor experience preferred; however, not required

Must be able to stand and walk on concrete and/or steel surface for 8-12 hours
Must be able to push, pull 100 lbs. occasionally and lift/carry up to 30lbs often and 50 lbs. occasionally
Must be able to maneuver up and down stairs

Strong work ethic

Temp to hire

Weekly Pay
Call Malone Staffing 812.463.3164 or text the word" IND Cleaner" to 812.497.8808
Malone Staffing is an equal opportunity employer


, Princeton
princeton, in
Princeton, In
in princeton,
In Princeton
princeton in
princeton in
princeton, in

Princeton IN