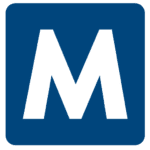 Apply with Google
Apply with Linkedin
Apply with Indeed
Job ID: 521452
Malone Workforce Solutions is seeking certified Firefighters for Part-Time (working every 3rd day) and PRN positions with a world-class automotive manufacturer in West Point, GA! New COMPETITIVE pay rates starting at $17.50 and up based on certifications. Great opportunity to earn extra $$ when you are off shift from your firehouse.
Firefighter Perks:
Amazing starting pay with progressive pay increases for additional certifications:

EMT Basic starting pay- $17.50/hr

EMT Advanced (EMTI) starting pay- $18.50/hr

Paramedic starting pay- $19.50/hr

Opportunities for advancement with promotions to team lead positions and increased pay

Referral Program with Bonus incentives
Firefighter Job Duties:
?Inspect all fire protection systems on a weekly basis and document any problems

Inspect all fire extinguishers on a monthly basis, make minor repairs and replace as needed according to policies and procedures

Operate in a communication/ dispatch function for all safety, security and medical operations

Monitor the fire alarm system

Respond to all fires and fire alarms and take appropriate action according to policies and procedures

Respond to all medical calls; treat patient appropriately, document and maintain logs on all calls

Oversee fire protection system impairments or impair fire protection system

When trained to do so, issue hot work permits, red tag permits, confined space permits and excavation permits as needed

Inspect/ maintain all Emergency Response Team (ERT) response equipment at the beginning of every shift – document/ report any problems – make minor repairs and replace as needed

Watch for safety issues while at the facility and report violations, problems, or concerns
Firefighter Job Requirements:
Must have at least 2 years of progressive experience in the fire safety field

Maintain employment with a full time Georgia or Alabama compliant Fire Department

Hold current licensure/ certification at the required level with one or both: 1) Georgia Department of Public Health Emergency Medical Technician (GDPH EMT), Cardiopulmonary Resuscitation (CPR), GA State Firefighter or 2) Alabama Department of Public Health Medical Technician (ADPH EMT), Cardiopulmonary Resuscitation (CPR), AL state Firefighter

Be self-motivated and productive

Must display a friendly disposition

Must use effective written and verbal communication skills

Must be computer proficient
Malone Workforce Solutions is an Equal Opportunity Employer and a GA certified drug-free workplace.
#kmc


GA, West Point
west point, georgia
West Point, Georgia
georgia west point,
Georgia West Point
west point georgia
west point georgia
west point, georgia

West Point Georgia