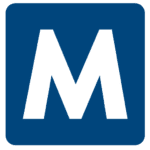 Apply with Google
Apply with Linkedin
Apply with Indeed
Job ID: 484737
Malone Staffing is looking for manufacturing associates to work with our client in Owensboro. Great opportunity for long term career minded individuals! Climate-controlled environment and set schedule! Overtime is available. Production employees fabricate and assemble automotive parts. These are entry level positions and training will be provided.
 
Requirements:
must be able to constantly maneuver items/parts that weigh up to 15-30 pounds repetitively during the shift

must be able to maneuver items that weigh up to approximately 70 pounds

must be able to stand on feet for 8-10 hours each day

must wear steel toed footwear and other PPE at all times

must be able to work overtime as needed, and Production Saturdays as scheduled

must be able to pass a MIG welding certification (no prior welding experience is required); company will conduct training with all hired candidates
Shifts/ Pay:
1st Shift- must be available from 6am -3pm ($15.00)
2nd shift- must be available from 5:30pm- 2:30am ($15.50)
The Perks:
Medical, Dental and Vision
Weekly pay
Temp to Hire
Walk-ins are welcome! Or call 270.215.1100 to schedule an interview with a recruiter.
Malone Staffing is an equal opportunity employer


KY, Owensboro
owensboro, kentucky
Owensboro, Kentucky
kentucky owensboro,
Kentucky Owensboro
owensboro kentucky
owensboro kentucky
owensboro, kentucky

Owensboro Kentucky