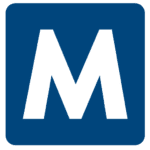 Apply with Google
Apply with Linkedin
Apply with Indeed
Job ID: 69200
Malone Workforce Solutions is hiring for Assemblers in Palmetto, GA. Enjoy excellent benefits and opportunity for growth with the company. Jobs will go fast, so don't wait!



Assembler Details:




Temp-to-Hire

1st shift Monday-Friday, occasional Saturdays, 8:30am-4:30pm

$16hr

Ability to work up to 10 hours a day if needed

Assembly of Lockers
Assembler Responsibilities:




Basic standardized and repetitive assembly operations.

Visually inspect parts for proper insertion and placement.

Utilize small hand tools.

Ability to add, subtract, count parts and match numbers to inventory records.

Ability to quickly learn new production/distribution techniques and equipment, and adapt new applications to the work environment

Utilize simple go/no go test equipment and gauges to check for component operation, binds, and clearances and make simple adjustments.

Lift up to 35lbs on regular basis.
Assembler Requirements:




High School Diploma NOT required

Manufacturing experience preferred but not required.

Must be willing to submit to a drug screen and background check.
Malone Workforce Solutions is an Equal Opportunity Employer


GA, Palmetto
palmetto, georgia
Palmetto, Georgia
georgia palmetto,
Georgia Palmetto
palmetto georgia
palmetto georgia
palmetto, georgia

Palmetto Georgia