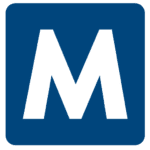 Apply with Google
Apply with Linkedin
Apply with Indeed
Job ID: 65100
Malone Workforce Solutions is hiring Entry Level CNC Machinist for a high quality driveshafts distribution company in Woodridge, IL. Various shifts are available immediately with these temp-to-hire positions. This is a dynamic culture that offers growth opportunities, excellent benefits, and a great work/life balance! ENTRY LEVEL CNC EXPERIENCE IS REQUIRED – Apply today. 630-783-9934
Assembler Highlights:
$21-$28/hr.

Temp-to-Hire

1st, 2nd, and 3rd shift available.

Excellent benefits

Growth opportunities
Machinist Responsibilities:
$21-$28 Pay is Negotiable depending on experience

Set Up & Operate CNC Machines.

All set up paperwork for blueprints, set up fixtures, and gages.

Sets controls to set specified speeds, feed rates, and depths of cuts.

Machine Operators with Basic Machine Operator Experience are welcome (Basic Machining codes, set up)

No programing experience needed.

Experience with Lathe, Mill & Mazak is +

Positions and secures workpiece in jaws and fixtures.

Observes operation and changes tooling and inserts as necessary during operations.

Records daily production
Machinist Requirements:
Must be willing to submit to a drug test and criminal background check.

Must be able to lift up to 20 lbs. occasionally lifting up to 50lbs.

Ability to add, subtract, multiply, and divide in all units of measure using whole numbers. common fractions. and decimals. Ability to compute percentages and other metrics, and to communicate results.

Must be able to stand and walk an entire shift.
Malone Solutions
595 N. Pinecrest Rd
Bolingbrook IL 60440
Malone Workforce Solutions is an Equal Opportunity Employer.


, Woodridge
woodridge, il
Woodridge, Il
il woodridge,
Il Woodridge
woodridge il
woodridge il
woodridge, il

Woodridge IL