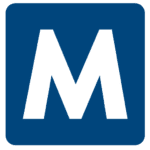 Apply with Google
Apply with Linkedin
Apply with Indeed
Job ID: 555333
Are you skilled in operating and maintaining industrial machinery? Are you seeking a rewarding career opportunity where you can showcase your technical expertise? If so, Malone Solutions is hiring Machine Operators for an international leader in manufacturing of quality electrical and electronic products.
We currently have ALL shifts available! These positions will go fast so APPLY today!!
The Details:
1st Shift: 7:00am-3:30pm Monday-Friday; $17.29/hour
2nd Shift: 3:00pm-11:30pm Monday-Friday; $20.79/hour
3rd Shift: 11:00pm-7:30am Monday-Saturday; $21.79/hour
4th Shift:
The Perks:
$1000 Sign on bonus after 90 days of employment
Weekly Pay
Benefit Options
Major Job Responsibilities
Performs typical machine shop and press operations

Operates a press production, braid winding, lathe or crimping machine in accordance with established procedures and guidelines

Read, interpret and follow basic blueprints, diagrams, manufacturing drawings, bills of material or other written instructions or procedures.

Accurately record number of parts produced both good and scrap

Utilize hand tools such as a hand held screw driver and drill guns

Maintain inventory of product in work stations

Perform quality work checks to insure the product meets quality standards

Operate functional area equipment in a safe and efficient manner

Maintain safety, quality, productivity and housekeeping standards as required and report any issues.

Adjust machine settings as necessary to complete assigned task

Properly use safety equipment, including machine guarding, interlocks and safety curtains are working properly or report it

Able to troubleshoot and resolve simple quality product issues

Meet standards and tolerances

Other job tasks as assigned by Supervisor
Physical Demands
Regularly lift up to 35 pounds

Perform repetitive tasks

Possess manual dexterity to put parts or pieces together accurately

Work alone or in a team environment

Regular good attendance is an essential function of the job

Ability to stand, sit, stoop or bend, reach above shoulders up to 25% of time
Malone is an equal opportunity employer.



NH, Lincoln
lincoln, new hampshire
Lincoln, New hampshire
new hampshire lincoln,
New hampshire Lincoln
lincoln new hampshire
lincoln new hampshire
lincoln, new hampshire

Lincoln New Hampshire