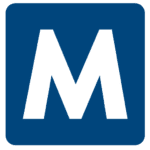 Apply with Google
Apply with Linkedin
Apply with Indeed
Job ID: 555285
Malone Solutions is currently taking applications for Operators. 
Training provided | NO previous experience needed. 
Shift: 1st=6a-2P:30p | 2nd= 2p-10:30p
Will be assigned to a shift but might be asked to work the opposite shift. 
Responsibilities:
Perform all the quality inspections expected for this function and fill correctly the specific form.
Maintain the area clean:
Free of any debris
Scrap or defective product during the production run this includes any cases of damaged or missing bottles
All damaged products must be broken down and discarded
Perform all packaging operations including clearing machine errors during the production run.
Check all raw materials before running to ensure that they are in good condition before using them.
Report any issues to the QC inspectors which can affect the quality of the finished product.
Immediately report any issues with the raw material to the shift leader.
Using the correct color code and store all cleaning supplies in the designated area.
Maintaining clean and safe specific areas
Maintaining stock of cardboard, film and glue which is necessary for the efficiency of the machines.
Immediately report any issues to the shift leader which can reduce the efficiency of production.
Organize any unused raw material so that it may be returned to its proper location and restocking for a new production run after each change over.
Assist in new employee training.
Maintain a safe working environment.
All other duties assigned by management.
General Qualification Standards:
Able to read and neatly print, high school diploma or equivalent, strong ability to communicate with co-workers and supervisors.
Treat others with tact and respect, regardless of their status or position.
Act as a team member, maintain a harassment-free and bullying-free workplace, demonstrate honesty and integrity in workplace interactions with others.
Understand diagrams, drawings and training presentations.
Mechanical skills:
Able to understand, use and explain the operation of any and all machine controls on equipment related to palletizer, including sensors, safety interlocks and emergency stops, computer screens.
Understand power sources on all machines used and machine hazards.
Ability to maintain awareness of surroundings and position relative to moving machinery, other employees, and forklifts.
Mathematical Skills:
Add, subtract, multiply and divide. Understanding of decimals and fractions.
Recognition and use of numbers up to and beyond hundreds of thousands.
Accurately record numbers on checklists and forms.
Analyze and report numbers used in the production setting.
Physical Abilities:
Able to stand and walk on a concrete floor for on a continuous basis for the duration of the shift; climb industrial stairs and ladders and work at elevations on industrial platforms as necessary.
Physically able to bend/stoop/squat/crouch/twist/climb/and balance as needed to ensure, or assist with, the continuous operation of the machinery.
Able to lift, carry, push and pull objects of various sizes and up to 50 pounds from one level to another at varying heights.
Perform repetitive finger, arm and upper body movements to reach or move materials or controls, able to turn head and neck to look over shoulder.
Vision requirements include focus at different distances, color vision, depth perception, peripheral vision.
The company will consider possible variations of such requirements as a reasonable accommodation if necessary to provide individuals with disabilities an equal employment opportunity.
Environmental Demands of the Position
Work areas include different levels of noise, areas close to other forklifts, and close proximity to moving and powered industrial machinery which the company takes steps to guard adequately, and train employees of the related hazards involved.
Heat and cold in the workplace, and water on floors and dripping water can occur.
Personal Protective Equipment (PPE) including but not limited to hearing and eye protection are required in some parts of the workplace and when performing certain tasks.
Job Type: Full-time
Pay: $14.00 – $15.00 per hour


TN, Benton
benton, tennessee
Benton, Tennessee
tennessee benton,
Tennessee Benton
benton tennessee
benton tennessee
benton, tennessee

Benton Tennessee