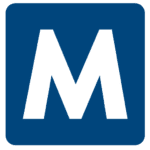 Apply with Google
Apply with Linkedin
Apply with Indeed
Job ID: 555269
Malone Solutions is hiring 
Valve Techs
located in Cleveland, TN 
No previous valve experience needed 
In order to be considered, all candidates are required to submit a resume with application.
If unable to upload please send resume to Cleveland@malonesolutions.com
Subject line: Valve Tech 
Position is located in Cleveland, TN off Michigan Ave & 20th St. 
Dayshift only: 7:30am-4:30pm
Payrate: 15$ | potential up to 25$
Ideal Candidate: 
–                                                                                                                                         
 -Must be able to use power tools | Equivalent to changing a tire on car
-Steady work history (4 years with references)
-Must have basic computer skills 
-Simple data entry records such has order #, part # used, and logging completed orders.
-Email communication | Opening, composing, and monitoring  -Must have previous forklift experience (1 year)
-Must provide proof or documentation reflecting previous certification 
-Must be willing to submit background and drug screen
-Strong organizational skills 
-Go getter attitude 
 
Client Offers:

-Rollover after completing 520 working hours. 
-Real family orientated company
-Breaking ground to move facility to Charleston, TN
-Monthly team building activities 
-No dress code | Steel toes are required 
 Client is willing to teach anything needed to help the employee succeed. 
Attendance and tardiness will be held at upmost importance. 
Warehouse is small. Total 5 employees.
No central heat/air but has large fans and cool off rooms 
Plenty of room for promotional advancements 
Breaking ground with client in new location | Tripling workforce | 2023
Must be ambitious, ready to learn, able to take notes, be a problem solver not a problem maker. 
Responsibilities: 

Responsible for all warehouse and assembly functions.
Assists in selling products and services
.Provides quotes, processes and enter orders.
Coordinates shipping and packaging.
Essential Functions
:Receive ordered materials from vendors by verifying quantities received against packing slip.
Inspects incoming materials and products for accuracy and completeness.
Confirm that materials and products received meet the specifications ordered.
Data Entry daily materials received and placing them in stock with completed paperwork.
Coordinates with Inside Sales and determines shipping schedules based on customer requirements and existing inventory.
Track orders and investigate problems.
Prepare and prioritizes assembly schedules and coordinates assembly activities to ensure product quality and product specifications.
Stages inventory for new sales orders and assembly.
Prepares pertinent documentation for each sales order.
Assembles products by sales order requirements.
Follows standard assembly quality control and quality assurance procedures to ensure compliance with industry standards.
Visually checks completed work against submittal drawings to ensure accuracy and completeness.
Utilizes measuring instruments such as calipers, gauges, profilometer and borescope to check dimensions.
Tests completed products per quality control and quality assurance procedures to meet industry standards.
Package products by sales orders instructions for shipping.
Coordinates pick up and shipping with specific transportation companies to meet delivery requirements per sales order.
Processes returned material and inspect for quality 
Assist in inventory control.
Maintain reports and files in data base.
Perform general housekeeping duties by keeping assigned area clean.
Other tasks as requested by the Manager.
Requirements:

Operate Hand and Power Tools
Communication Proficiency
Time Management
Detailed Orientated Data Entry
Packaging Accuracy 
Physical Demands:

The employee is required to be able to sit, stand, climb and kneel.
The employee must frequently lift and move up to 50 pounds.
Required Documentation: 

Preferred Education and Experience High School Diploma or GED 
Valid State Issued Driver's License
1 Year Experience in sales, warehouse management, assembly and valve industry.
Experienced in manufacturing and mechanical assembly of parts and components.
Expected Hours of Work: The core hours are 7:30 a.m. to 4:30 p.m., Monday through Friday.


TN, Cleveland
cleveland, tennessee
Cleveland, Tennessee
tennessee cleveland,
Tennessee Cleveland
cleveland tennessee
cleveland tennessee
cleveland, tennessee

Cleveland Tennessee