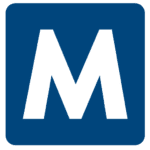 Apply with Google
Apply with Linkedin
Apply with Indeed
Job ID: 554884
Malone Workforce Solutions is hiring General Laborers for a Pizza Manufacturer Company in Crest Hill, IL. 2nd shift available to start immediately. General Warehouse experience is needed – Apply today. 630-783-9934
Production Highlights:
$18/hr.

2nd shift 3:00PM-11:30PM w/ possible OT

General Labor Experience Preferred 
Production Responsibilities:
Be reliable.

Show up on time.

Follow all safety and client guidelines.

Notify/ report to leads for any out-of-specs finding.

Always keep the work area clean. Maintain work areas in a safe and orderly fashion according to GMP and safety guidelines.

Requisition materials, operator case erectors, case packers and case sealers.

Hand pack bag product verifies integrity of packaging and product.

Able to handle repetitious tasks.

Able to work in cold and warm temperatures.

Able to handle a moderate degree of physical activity including continuous standing for entire shift.
Loader Requirements:
Must be willing to submit to a drug screen and criminal background check.

Must be able to lift to 25 lbs. occasionally lifting to 50lbs.

Must be able to stand and walk an entire shift.

Must be able to use hands to finger, handler or feel. Reach with hands and arms and talk or hear.
Malone Solutions
595 N. Pinecrest Rd
Bolingbrook IL 60440
Malone Workforce Solutions is an Equal Opportunity Employer.


, Crest Hill
crest hill, il
Crest Hill, Il
il crest hill,
Il Crest Hill
crest hill il
crest hill il
crest hill, il

Crest Hill IL