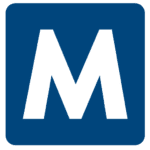 Apply with Google
Apply with Linkedin
Apply with Indeed
Job ID: 554846
Malone Staffing Solutions is hiring a multi-skilled individual for a Cleaning Team Member for one of largest US automotive manufacturer in Georgetown, Ky.
Cleaning Team Member Benefits:
 
2nd shift – $17.50/hr pay
2nd shift hours:

Monday-Friday – 5pm-3:30am, Production Saturdays 1 a month.

May be scheduled off a day during the week if production Saturday.

Weekly Pay

Temporary positions
Overtime available

Benefits available

FELONY FRIENDLY (with the exception of violent and/or sexual offenses) !!
 
Cleaning Team Member Duties:
 
Must be able to wear a respirator while cleaning

Dip, spray or wipe down product as necessary to prevent rust, or remove grease, dirt or rust

Perform general cleaning tasks around the plant; including but not limited to sweeping, mopping, equipment cleaning, trash removal, etc

Operate floor scrubbers in different working environments

Assist with changing robot covers on a regular basis to help control defects in the finished product

Remove and replace paint booth and general equipment filters on a regular schedule

Perform cleaning on all surfaces to increase the efficiency of booths and reduce defects

Ability to safely lift up to 50 pounds

Maintain a clean and organized work area and maintain all equipment, to like new appearance,
according to maintenance plans and established procedures
Cleaning Team Member Skill & Education Requirements:
Must have proper PPE available

High School Diploma/GED

Must be willing to submit and pass a drug screen

Must be willing to submit and pass background

Must successfully complete and pass multiple pre-employment evaluations
Job Type: Full-time, hourly
Job posting #: 213944 – 2nd shift
Malone Workforce is an Equal Opportunity Employer


, Georgetown
georgetown, ky
Georgetown, Ky
ky georgetown,
Ky Georgetown
georgetown ky
georgetown ky
georgetown, ky

Georgetown KY