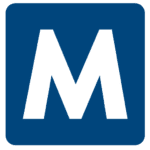 Apply with Google
Apply with Linkedin
Apply with Indeed
Job ID: 554636
Malone Workforce Solutions has a local Warehouse Inventory Clerk position starting pay is $19.30/hour!
This 3rd shift warehouse inventory clerk is temp to hire for a great company!
JOB DETAILS: Shift schedule 11pm-7:30am  Monday- Friday 
This position monitors and controls all warehouse/receiving stock movements to ensure that the system's inventory correctly reflects the actual physical inventory.
 JOB RESPONSIBILITIES:
Conducts daily and monthly physical inventories of all raw and packaging materials
Adjusts and posts daily/monthly inventories
Receives materials to ensure received/posted
Maintains inventory reports
Provides physical inventory reports to management as required
Maintains weekly material usage and coordinates month-end physical inventories
Performs duties according to procedures of the warehouse department operations
Other duties, as assigned
JOB REQUIREMENTS -EXPERIENCE
Inventory experience is required starting wage $19.30
2 years of experience in warehouse operations required
High School diploma, GED or equivalent required
Submit to a drug screen and background check
KNOWLEDGE, SKILLS & ABILITIES
Good Math Skills
Must have good organizational skills with the ability to multitask and prioritize assigned clerk
Driving electric pallet jack skill required
Must be able to communicate effectively in verbal and written  
Temp to hire Quickly!
Weekly Pay!
Wage Increases and Great benefits!
 Apply with Malone Staffing today and call Malone Staffing in Evansville, IN at 812.463.3164 or Text Malone Staffing to 812.497.8808 "inventory"  Inventory 
 Resumes can be emailed to Evansville@Malonesolutions.com
Malone Staffing is an equal opportunity employer


, Evansville
evansville, in
Evansville, In
in evansville,
In Evansville
evansville in
evansville in
evansville, in

Evansville IN