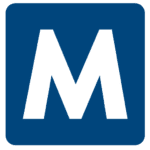 Apply with Google
Apply with Linkedin
Apply with Indeed
Job ID: 554590
Hourly Pay:                  $ 35 – $ 38 (Based on experience)
Shift:                            1st – 8a-5p M-F
Location:                     Charlotte, NC
Position Type:             6-month contract
In this role, you will focus on financial analytics, some general accounting responsibilities, process improvement, and SOX/audit support.
 
Job Duties:
Financial Analysis
Analyze customer profitability, understand mix, develop inflation tracker, and prepare margin analysis reports.

Develop financial models for various ad-hoc analysis.

Understand key business drivers to facilitate the preparation of analytical analysis.

Monthly analysis of financial performance.

Improve the forecasting model and implement it across the business.
 
Monthly close responsibilities:
Close and financial support responsibility across the business

Ad hoc regional reporting

Monthly balance sheet reconciliations
 
Capital spending.
Develop and Implement capital tracking model across the regions.

Coordinate and facilitate periodic capital spend review meetings.

Monthly capital spends reports.

Assist in closure of capital projects upon completion in compliance with corporate capital policy.
 
Process Improvement – plan and implement key projects to improve quality and increase productivity.
 
Support and assist with internal and external SOX and audit requests and requirements.
  
Experience and Education:
Comprehensive knowledge of the field's concepts and principles.

Performs complex tasks typically following established processes.

Typically requires a bachelor's degree in accounting and at least 6 years of experience.

Experience with Oracle Financials

CPA and CMA certification is a plus, but not required.
Skills/Competencies:
Ability to work as part of a team.

Ability to foster teamwork. 

Oral and written communication skills.

Problem/situational analysis.

Technical expertise.

Planning skills.
APPLY TODAY for this GREAT opportunity!
Malone Workforce Solutions is an equal opportunity employer


, Hickory
hickory, nc
Hickory, Nc
nc hickory,
Nc Hickory
hickory nc
hickory nc
hickory, nc

Hickory NC