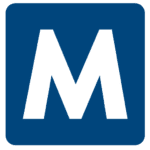 Apply with Google
Apply with Linkedin
Apply with Indeed
Job ID: 554535
Production Manager
Job Summary:
Production Manager responsible for leading the productivity of the Department, supporting all activities and coordination at the plant, providing smooth functioning production.
Job Responsibilities:
Responsible for managing the day to day operations of the production equipment and accessories, (smart warehouse)
Oversee and manage the production process, ensuring that production targets are met efficiently and effectively
Develop and implement production schedules to optimize productivity and minimize downtime
Monitor and analyze production data to identify areas for improvement and implement corrective actions
Coordinate with other departments, such as procurement and quality control, to ensure smooth operations and timely delivery of products
Train and supervise production staff, providing guidance and support to ensure adherence to safety protocols and quality standards
Troubleshoot equipment issues and coordinate maintenance activities to minimize disruptions in production.
Support the maintenance, repair and development of the production equipment (Slitting Machine) and accessories, HBW
Report out production results daily and monthly
Prepare, manage and revise the work instructions for the process of operating the machines
Support work related to the installation and modification of the equipment
Manage consumables including parts and spare parts for order approval and reporting
Ensure continuous production, manage immediate repair in case of failure, cooperate with related departments such as Milling and Maintenance to ensure effective production
Planning and development of cost-effectiveness related projects
Execution of relevant tasks required to achieve the company's objectives
Management and supervision of subordinates in order to comply with the requirements of the company's management systems (quality and environmental protection, occupational safety, QA standards, etc.)
Required Skills and Abilities:
Excellent problem-solving skills with the ability to identify issues and implement effective solutions
Strong leadership skills with the ability to motivate and inspire a team.
Excellent communication, team orientation and presentation skills
Proficient computer skills (Microsoft Excel, Word, and Power Point, etc.)
Safety and Quality oriented with a solution-oriented mindset
Ability to problem solve with planning skills
Demonstrate prompt and regular attendance
Excellent interpersonal skills with a positive attitude
Education and Experience:
Bachelors degree in Mechanical Engineering, Business Management or related field of study
Experience managing a production team in a manufacturing facility or equivalent
Knowledge and understanding of Safety procedures and protocols
Knowledge of slitting machines a plus
Malone Solutions is an equal opportunity employer.


, Elizabethtown
elizabethtown, ky
Elizabethtown, Ky
ky elizabethtown,
Ky Elizabethtown
elizabethtown ky
elizabethtown ky
elizabethtown, ky

Elizabethtown KY