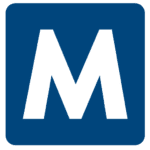 Apply with Google
Apply with Linkedin
Apply with Indeed
Job ID: 554453
Machine Technician
Details:

Pay:
$28-$30 per hour (depending on experience)
Location:
Louisville, KY (40299)
6-month contract
(potential for full-hire or extension after)
Earn benefits as a contractor!
Clean Facility and Great Work Environment!
Role Summary:
The Machine Technician will assist the Louisville, KY team in providing an incredible customer experience by having our equipment arrive at their site configured to operate at the highest level of efficiency. The Machine Technician will work with programmers, engineers, and manufacturers to ensure equipment is fully functional and they may manufacture, fabricate, operate and repair machines, tools, accessories, and other equipment to assist in providing that world-class customer experience while creating a healthier planet.
What You'll Do:

Manage machine inventory from uninstalls to installs
Configure machines and accessories prior to shipment to customers

Identify and diagnose problems with machinery, accessories, and equipment

Problem-solving tasks may include resolving mechanical/software issues, resolving operating system bugs, and reinstalling software or hardware

Assemble/disassemble machinery, accessories, and equipment as needed

Identify and repair or replace broken or malfunctioning components

Perform tests and run initial batches to ensure machines are running efficiently
Adjust and calibrate equipment and machinery to optimal specifications
Clean and lubricate equipment or machinery

Perform monthly counts to ensure inventory accuracy
Qualifications:

Bachelor's degree in a related discipline or relevant experience

Machine technician and/or preventative maintenance experience

Experience working in a fast-paced environment

Experience with G-Suite and/or Microsoft Office products

Experience with shipping, receiving, and inventorying machines/goods
We are looking for someone who is:

A good teammate

Has good organizational skills

Follows processes and procedures

Learns quickly

Always perform duties safely

Has excellent work ethic and time management skills, accessible via telephone, and promptly returns email and phone messages
Malone Solutions is an equal opportunity employer.



, Louisville
louisville, ky
Louisville, Ky
ky louisville,
Ky Louisville
louisville ky
louisville ky
louisville, ky

Louisville KY