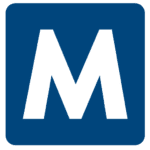 Apply with Google
Apply with Linkedin
Apply with Indeed
Job ID: 554374
Lean Operational Excellence Leader. 
By joining our partner companies team, you will earn competitive pay, benefits, insurance, 401k, pension and more while working in an environment with the highest safety standards in the industry.  APPLY TODAY!!
JOB HIGHLIGHTS:
LOCATION: Statesboro, GA
SHIFT- 7am – 5pm ( Monday – Thursday) OT on Fridays.
SALARY- Competitive salary based on experience, plus bonus!
JOB TYPE – Full time/Direct hire
EXCELLENT BENEFITS/401K & PENSION PLAN
RELOCATION ASSISTANCE AVAILABLE!
JOB DESCRIPTION
Position overview:
The Lean Operational Excellence Leader is a leader in Lean Implementation and continuous improvement efforts in all five phases of Lean. The Lean Operational Excellence Leader mentors operational and support group leaders in Lean deployment and implementation, problem solving methodology and supports change management in the cascading of Lean through the facility.
The Lean Operational Excellence Leader is the facility operating processes subject matter expert, who ensures all processes are documented, lean, and capable while monitoring for compliance amongst all groups and coordinating Lean Metric Reporting.
Key Responsibilities:
* Be the leader in lean implementation.
* Establish processes that detect, record and reduce waste of any form throughout the value-add process affecting quality, throughput, efficiency, cost, etc. Coordinate project to roll out such lean processes.
* Coach leadership and line workers in those processes and establish a culture of continuous improvement.
* Coach and support team in developing and managing Engineering controls of lean Gates to support lean processes.
* Provide feedback to appropriate managers of waste trends, patterns, and opportunities.
* Responsible oversight of on-line waste reduction activities in order to ensure principles of lean manufacturing are being executed and maintained: built in quality, schedule and time control, shorten lead time, capital and manpower utilization.
* Conduct problem solving efforts and improvement projects related to waste reduction.
* Facilitate and conduct data analysis of waste related to gates.
* Coordinate lean metric reporting, create and distribute gate management reports. Develop governance package for plant leadership to lead transition of ownership to corresponding functional leader and track result progress.
* Conduct daily lean process audits in order to ensure compliance with applicable standards.
* Ensure feedback is getting back to all levels of work teams when issues occur.
* Support project change management in the cascading of lean through facility and other areas of the support staffs. Help inform/engage impacted employees.
* Effectively support other functions as required such as training, Model Line events, and other improvement projects.
Job Requirements:
* Education: Bachelor's degree in related discipline (e.g., engineering, quality, management, or business)
* Years of Experience: 3-5+ years of relevant work experience in engineering and/or manufacturing related fields or equivalent combination of education and training.
* Have a strong process focused thinking and mentality.
* Good communication skills and ability to motivate and engage others.
* Have some coaching, facilitation, and leadership experience.
* Prior Lean experience.
* Proficient in Microsoft Office products, including advanced data functions in Excel.
* Excellent analytical skills; Ability to collect and analyze data and present findings.
* Strong organizational and project management skills with attention to detail.
* Strong customer service orientation and ability to maintain a professional, friendly demeanor.
* Solid ability in identifying and resolving problems in a timely, effective manner.
* Strong verbal, written and interpersonal skills.
* Travel: Minimal travel as needed.
Malone is an equal opportunity employer


, Statesboro
statesboro, ga
Statesboro, Ga
ga statesboro,
Ga Statesboro
statesboro ga
statesboro ga
statesboro, ga

Statesboro GA