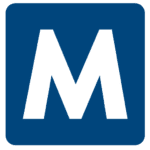 Apply with Google
Apply with Linkedin
Apply with Indeed
Job ID: 554308
POSITION SUMMARY:
The Patient Care Representative supports patients and healthcare providers through inbound and outbound telephone support, as well as administrative functions.
POSITION BENEFITS:
$17.00 per hour

Training Schedule will be 830am-5pm, Monday -Friday

Flexible Hours – Choose your schedule of 40 hours anywhere between 8am and 8pm Monday-Friday. 

Hybrid Schedule (3 Days Home + 2 Days in Office) after training period
POSITION RESPONSIBILITIES:
* Support inbound and outbound phone lines for the pharmacy
* Answer calls, emails and/or other requests from patients and/or healthcare providers while meeting or exceeding service level goals
* Able to balance priorities, working with team members, between inbound calls, responding to inbound email requests and making outbound calls to messages left on voicemail
* Accurately and completely capture information and update systems appropriately
* Be flexible, organized and able to comply with constantly changing program business rules
* Investigate issues that cannot be resolved at the time of the initial call and follow through until issue resolution
* Understand when an issue must be escalated and to whom it should be escalated
* Provide availability, tracking and shipping information for patient's medication as needed
* Assist department with additional duties as directed by Pharmacy Leadership and provide timely completion of special tasks when requested.
* Provides enrollment status updates to patients or healthcare providers, as requested
* Schedule treatments to be sent to the patient or patient's healthcare provider
* Respond to program inquiries from patients, authorized representatives, healthcare providers, patient advocates and caregivers.
* Report adverse events/product complaint inquires received in accordance with standard operating procedures and current good manufacturer practices.
* Execute day-to-day operations specific to the assigned program(s).
* Maintain patient confidentiality at all times.
REQUIRED EDUCATION AND EXPERIENCE:
* High school diploma or equivalent
* Two (2) years of work experience in a customer service or customer focused role
* One (1) year of work experience in a pharmacy or call center environment.
* Must have proven ability to provide consistently high-quality of service
PREFERRED EDUCATION AND EXPERIENCE:
* Associate Degree or technical school training in a related field
* Two (2) years of work experience in pharmacy, managed care, Medicaid and/or Medicare organizations, pharmaceutical and/or biotech manufacturer, insurance, medical office, or related field
* Experience with HIPAA and patient services
* Bi-lingual, English and Spanish
KNOWLEDGE, SKILLS & ABILITIES:
* Demonstrated empathy and compassion
* Excellent verbal and written communication skills
* Excellent organization skills and detail oriented
* Balance multiple priorities to meet expected response deadlines
* Adaptable, flexible and readily adjust to changing situations
* Ability to work independently and as a member of a team
* Ability to comprehend and apply basic math principles
* Ability to apply logical thinking when evaluating practical problems
* Ability to present information and respond to questions from stakeholders
* Ability to interact with a diverse group
* Ability to listen and demonstrate a high degree of empathy
* Demonstrated computer skills includes Microsoft Word, Excel, and Outlook
* Display tact and diplomacy in response to unfavorable or negative situations
* Demonstrated sensitivity and understanding when speaking with patients
* Demonstrated passion for speaking with people in an outgoing way
PHYSICAL REQUIREMENTS:
* Location of job activities 100% inside
* Extensive manual dexterity (keyboarding, mouse, phone)
* Constant use of phone for communication
* Noise and/or vibrations exposure
* Frequently reach (overhead), handle, and feel with hands and arms
* Sit for prolonged periods of time
* Occasionally stoop, kneel, and crouch
* Occasionally lift, carry, and move up to 25 pounds
Reasonable accommodations may be made to enable individuals with disabilities to perform the essential functions.
Malone Workforce Solutions is an Equal Opportunity Employer.


, Louisville
louisville, ky
Louisville, Ky
ky louisville,
Ky Louisville
louisville ky
louisville ky
louisville, ky

Louisville KY