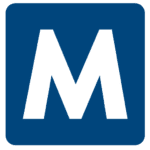 Apply with Google
Apply with Linkedin
Apply with Indeed
Job ID: 554296
Seeking an HR Generalist for a manufacturer in Elizabethtown Kentucky. Join a team focused, work hard/play hard management staff; From the ground up, creative a positive and a happy work culture!
Requirements:
Provides guidance and supports Operations and ensures compliance.

Recruit and hire hourly non-exempt employees.

Process pre-employment background checks and drug screening

Conduct new hire orientation and onboarding.

Maintains employee personnel files, I-9's, training, etc.

Completes and maintains HR reports, including EEO, OSHA records and logs.

Administers and ensures company policies and procedures are followed.

Conducts investigations and administers conflict resolution, including EEOC and unemployment cases.

Conducts training for all employees on HR Compliance topics.

Oversees and ensures employee relations activities.

Be "present" and available on the plant floor.
Malone Solutions is an equal opportunity employer.



, Elizabethtown
elizabethtown, ky
Elizabethtown, Ky
ky elizabethtown,
Ky Elizabethtown
elizabethtown ky
elizabethtown ky
elizabethtown, ky

Elizabethtown KY