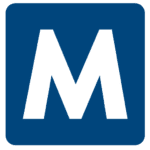 Apply with Google
Apply with Linkedin
Apply with Indeed
Job ID: 554043
Malone is Now Hiring Medical Device Maintenance Lead in Walton, KY. Apply today for your opportunity to begin with a leading hand sanitizers manufacturer in the area. 
Pay starts at $17.00/hr.
1st shift position Mon-Fri 
Opportunity for overtime
Weekly pay every Friday
Temp to hire after 520hrs.
Great Benefits after conversion
Job Summary:  
The primary role of the Medical Device Maintenance Lead is ensuring that fill lines and process/manufacturing equipment associated with Medical Device production is set up and operating in an efficient manner. Responsible for the upkeep and maintenance of the facility in accordance with cGMP, MDSAP and quality requirements. Directs daily maintenance operation when the supervisor is absent.  Ensures all tasks are performed in a safe manner, observing cGMP, MDSAP and quality standards.  
Responsibilities:  
Supervises and coordinates activities of Line Techs engaged in setting up, installing, repairing, maintaining, and fine-tuning automated assembly machinery and equipment. 

Monitors and maintains all related equipment ensuring proper operation to achieve production targets. 

Directs Line Techs in electrical, electronic, mechanical, and pneumatic maintenance and repair thereof. 

Support the development, implementation and leading to achieve greater machine reliability. 

Provide leadership and direction to the labor workforce to maximize productivity and output whilst ensuring necessary resources are available. 

Build/reinforce a fair and respectful work environment. 

Maintain a high level of awareness of operational, safety and related performance objectives. 
Report status of operations, highlighting significant events to Maintenance Manager whilst providing direction to assigned personnel to ensure maintenance and Plant objectives are achieved 

Comply with current good manufacturing practices (cGMP) and MDSAP. 

Manage spare parts and related resources to reduce inventory costs and help efficiency. 

Assist with the maintenance of laboratory and test equipment. 

Ensure adherence to safe work practices. 

Monitor production levels and machine & process efficiencies. 

Adhere to change control processes. 

Coordinate, update technical instructions and manuals. 
Qualifications:  
Exceptional leadership, communication, and project leadership skills, experience, and a belief in developing the skills and talents of others. 

Experience with working in and supporting Clean Rooms. 

Excellent computer skills utilizing MS Office. 

Thorough understanding of cleanrooms and cGMP. 

Ability to read blueprints/schematics and to use shop tools. 

Proven ability to communicate with executives, peers, and team members. 

Independent, self-motivated, able to give presentations and training sessions. 

Detail oriented, rigorous, analytical, reactive, and good interpersonal skills. 
Physical Requirements:   
Ability to lift 50 pounds. 

Reach and lift overhead. 

Crouch and lift from floor level. 

Ability to work in an elevated work area. 

Operate a forklift. 

Walk and stand up to 95%. 

Work in temperatures between 50° F to 85° F. 
Other Requirements 
Must have own tools- specialty tools will be provided. 
Malone is an Equal Opportunity Employer.


, Walton
walton, ky
Walton, Ky
ky walton,
Ky Walton
walton ky
walton ky
walton, ky

Walton KY