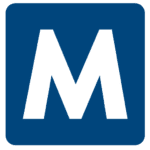 Apply with Google
Apply with Linkedin
Apply with Indeed
Job ID: 554009
As a Rubber Gasket Machine Operator, you will play a crucial role in our manufacturing process by operating and machinery to produce precision-cut rubber gaskets.
Hours: 6:00 am – 2:00 pm Monday – Friday
Pay Rate: $17.00 – $20.00 DOE
Responsibilities:
Machine Operation: Operate rubber gasket machinery according to production requirements.
Monitor machine operations to ensure efficiency and quality output.
Load Rubber Rolls into machine
Quality Control:Conduct regular quality checks on produced gaskets to ensure they meet specified standards.
Make adjustments to the machinery as needed to maintain quality
Qualifications:
Entry Level. Will train the right candidate. Higher pay rate for experienced candidate.
Familiarity with rubber materials and gasket production processes.
Ability to use RF Scanner
Strong attention to detail
Commitment to safety and adherence to protocols.
Malone Workforce Solutions is an Equal Employment Opportunity Employer


, Schaumburg
schaumburg, il
Schaumburg, Il
il schaumburg,
Il Schaumburg
schaumburg il
schaumburg il
schaumburg, il

Schaumburg IL