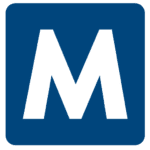 Apply with Google
Apply with Linkedin
Apply with Indeed
Job ID: 553927
The Reconstruction Project Manager is expected to create high levels of customer satisfaction, fulfill company's contractual obligations through timely and profitable delivery of services, work with team to ensure documentation billing and standards are maintained, coordinate material ordering and installation, project management to meet deadlines, and manage subcontractors' performance and overall job completion of services.
Duties and Responsibilities:
Plan, execute, and finalize repair projects according to strict deadlines and above industry standards.

Direct and manage project development beginning to end

Define project scope, goals and deliverables that support business goals in collaboration with other leadership. Estimate the resources and participants needed to achieve project goals

Effectively communicate project expectations in a timely and clear fashion.

Manage multiple tasks, shift priorities & demands based on business workload

Identify and manage project dependencies and critical path

Plan and schedule project timelines and milestones using appropriate tools

Track project milestones and deliverables

Proactively manage changes in project scope, identify potential crises, and devise contingency plans

Write and audit estimates to verify accuracy and or identify deficiencies.

Perform demo, installation, and repair field work as needed throughout job phase.

Hire sub-contractors and negotiate costs based on job budget. Manage subcontractor performance and satisfactory completion of services

Ensure compliance with safety regulations and building codes.

Order materials and verify timely delivery.

Ensure compliance with safety regulations and building codes.

Frequent job site inspections for quality control of sub-contractor work product.

Responsible for maintaining reports and providing any pertinent information including issues/challenges to Division Manager in a timely manner.

Perform other duties as required.
Skill Set:
Xactimate and Time & Materials experience preferred

Working knowledge of restoration estimating software's

Experience in Disaster Industry construction/repairs

Project and personnel management experience preferred

Valid Driver's License with safe driving record

Ability to pass a drug and background check.

Able to lift and/or move up to 100 pounds.

Excellent written and verbal communication skills

Ability to travel to other locations.

Comfortable with being on call to meet business demand.
"Malone Workforce Solutions is an Equal Opportunity Employer"


, Ladson
ladson, sc
Ladson, Sc
sc ladson,
Sc Ladson
ladson sc
ladson sc
ladson, sc

Ladson SC