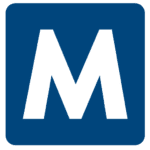 Apply with Google
Apply with Linkedin
Apply with Indeed
Job ID: 553914
1st Shift: 8AM – 5PM
Pay Rate: $16 – $18 hour based on experience
As a Carpet Cleaning and Tile Technician, you are a key team member responsible for the restoration of carpets, upholstery and draperies that have been damaged by water, smoke, fire, debris, or other methods of damage. This position is right for you if you are self-motivated, thrive in fast moving environments, and can manage time to effectively meet deadlines
Duties and Responsibilities: 
* Performs all functions of the carpet and tile cleaning process such as commercial and residential floor cleaning, stain removal, and odor mitigation.
* Respond and perform all restoration, remediation, damage, and sanitary cleaning jobs according to IICRC standards and Rainbow processes
* Establish and maintain a schedule to ensure all services are delivered in a timely manner.
* Maintain timely communication to peers regarding job status, scope of work, and documentation 
* Maintain all company restoration and cleaning equipment, keeping them clean and properly maintained to be available at all times.
* Perform other duties as needed which may include cross-training in related positions.
Skill Set:
* Potentially a night/weekend role
* Valid Driver's License with safe driving record
* Ability to pass a drug and background check
* Able to lift and/or move up to 100 pounds
* Team player who can also work independently
* Professional communication skills (Verbal and Written)
* Comfortable with being on call in weekly rotation
"Malone Workforce Solutions is an Equal Opportunity Employer" 
 


, Ladson
ladson, sc
Ladson, Sc
sc ladson,
Sc Ladson
ladson sc
ladson sc
ladson, sc

Ladson SC