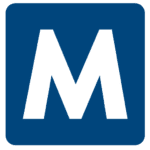 Apply with Google
Apply with Linkedin
Apply with Indeed
Job ID: 553677
Hourly Rate: $24
Shift: 1st M-F
Location: Torrance, CA
Position Type: 12 months to permanent hire
Core Responsibilites:
This position requires assistance in Material Handling / Logistics departments across the different operating groups as a functional team, cell, workgroup, department, value stream, or other collection of individuals working towards a common goal.
Within the framework of a team-based organization, perform various physical and transactional process based operations supporting production, repair, development and non-production (MRO) requirements of the business. Together with other team members, engage in the direction of the team by coordinating efforts, developing capabilities, completing training, communicating status and leading change to improve team performance
The incumbent performs at various levels of responsibility and accountability within the following performance categories:
Logistics: Perform various physical and transactional process based operations supporting production, repair, development and non-production (MRO) requirements of the business. These processes include (but are not limited to)
Material Delivery
Kit Pull
Floor Stock Replenishment
Material Stocking
Receiving
Packaging
Shipping
Driving / Transportation
ESD (Electro-Static Discharge)
Inventory Management
The incumbent will be required to develop working knowledge of several software applications including (but not limited to)
internal business systems
third party shipping portals
customer shipping portals
transportation management systems
The incumbent may be required to utilize various equipment such as
manual and motorized pallet jacks
pallet lifters
fork trucks
power and hand tools
engravers
motor vehicles
Physically, the role may require that the Logistics Technician be on his / her feet constantly and be able to lift materials and containers up to 35 pounds regularly. For materials of greater weight, the individual will have access to numerous lifting devices to assist, with some of these devices requiring company provided training.
Full involvement in promoting and advancing a team-based culture is required for this position. The incumbent is expected to actively participate, and in some cases, lead team projects, process improvements and lean initiatives intended to improve overall efficiency. Most tasks and improvement initiatives will involve working with teams from other functional areas or other divisions.
Coordinate efforts to accomplish daily schedule priorities and commitments. The incumbent acts as a source of information for process status to other departments. A close working relationship with numerous teams such as Planning, Supply Chain, Contract Administration, Manufacturing and Assembly & Test is required to effectively coordinate schedule requirements. At times, he / she may be required to work off-shift hours for short periods of time to accommodate internal promise schedules.
The incumbent must possess the personal commitment and desire to be accountable for his/her job performance. The ability to volunteer, willingness to learn, display a positive attitude, set a good example and positively contribute to the teaming environment is essential.
TECHNICAL SKILLS
Must Have
Cycle Counts
Dispatching
Inventory
Inventory Management
kitting orders
Microsoft Excel 2000
Microsoft Word
receiving
Shipping & Receiving
Stocking
Stock Reconciliations
Stockroom
Warehouse
Nice To Have
This job requires access to US export-controlled information.
California Residents: Pay rate for this opportunity is $24.00/hr.
APPLY TODAY for this GREAT OPPORTUNITY!
Malone Workforce Solutions is an equal opportunity employer.


, Torrance
torrance, ca
Torrance, Ca
ca torrance,
Ca Torrance
torrance ca
torrance ca
torrance, ca

Torrance CA