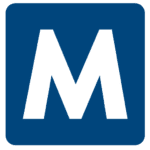 Apply with Google
Apply with Linkedin
Apply with Indeed
Job ID: 553671
Hourly Pay:                      $30.07
Shift:                                  1st (M-F 3-11:30p)
Location:                          Torrance, CA
Position type:                 12 months to permanent hire
Responsibilities:
Performs precision assembly on complex production and repair actuators.
Adjusts or aligns through shimming and other means of mechanical adjustments specified by blueprint or other specification limits.
Utilizes a variety of mechanical measuring equipment such as: Dial Indicators, calipers & indicators to obtain proper assembly – build requirements.
Maintain dimensional accuracy on assemblies utilizing torque wrenches, fixtures, tooling, gages and other measuring devices.
Required to work from assembly instructions, both written and oral.
This job requires access to US export-controlled information.
Background/Experience Needed:
Able to read and understand blueprints and can assemble complex units using hand tools.
Previous experience in Aerospace assembly is helpful.
High School Diploma or GED.
APPLY TODAY for this GREAT opportunity!
Malone Workforce Solutions is an equal opportunity employer.
 


, Torrance
torrance, ca
Torrance, Ca
ca torrance,
Ca Torrance
torrance ca
torrance ca
torrance, ca

Torrance CA