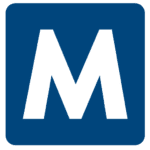 Apply with Google
Apply with Linkedin
Apply with Indeed
Job ID: 553656
Digital Business Analyst – Remote
Details:
Pay: $48-$55 per hour, depending on experience
Location: Remote! (office located in Bolingbrook, IL)
3-6 Month Contracted Role (chance for extension after)
Earn Benefits as a contractor! 
Overview:
 
The Digital Data Capture Business Analyst will work closely with the Digital Product Owner to help assist in breaking down concepts into epics, user stories and acceptance criteria to feed into the agile development process and agile development ceremonies (e.g. story workshops, backlog grooming, etc.) and partnering with IT and other implementation teams to communicate business requirements and groom user stories in order to prepare for code development.
Responsibilities and Activities:
*    Collaborates with Product Owner, business partners, and technical SME's for verification and validation of functional specifications and end to end business requirements, supports user acceptance test either by providing test scenarios and/or supporting efforts during UAT, works closely with business teams to meet  project and support objective on time and on budget, utilizing their knowledge of industry trends, support all aspects of testing and quality assurance of full project lifecycle from blueprint through implementation.
*    Participates as an active member of the Data Capture scrum teams by analyzing defects identified during testing cycles, working with Product Owner to assist in escalating and prioritizing any blocker/ critical defects for resolution to ensure that the issues are closed within required time frame.
*    Able to verify analytics tags across different platforms, different inflections testing, and adequate experience in analytics reporting.  Efficiency in using the diverse tools and software like mParticle live stream system, Observe Point for automating test scripts, Omnibug for debugging analytics supports to fulfill the job responsibilities in more efficient manner.
*    Well versed and hands-on experience with Web Analytics tools, Adobe Analytics, experience in understanding and creating BRD's and SDR's which provide tagging and desired data for key business stakeholders.
*    Understands content management systems like Amplience and assist Product Owner in data capture configurations associated with Ulta Production and thereby working closely with QA and cross-functional teams. 
*    Actively participates in Production support issues by working closely with Product Owner to use the data analysis process to understand, interpret, and predict patterns in business, and then use those data-driven insights to enhance the business practices.
Qualifications: 
*  3+ years of experience as a business analyst in Data Analytics, eCommerce, Marketing Technology or related industry driving requirements creation that supports data operations for an organization.
*  Hands-on experience in Adobe Analytics dashboard creation.
*  Ability to communicate relevant details based on the audience and desired outcome, from senior leaders to individual team members responsible for execution
*  Demonstrated experience building strong partnerships across teams (e.g. Product, UX, Design, Merchandising, and Development)
*  Ability to clearly organize large goals into an iterative, actionable, and achievable plan
*  Capable of balancing between quality and speed of delivery/fast iteration- moving the experience forward in parallel with remaining a stable and growing component of the overall Digital channel
*  Ability to thrive in a fast-moving environment, deal with ambiguity, and remain focused on execution
Malone Solutions is an equal opportunity employer.


IL, Bolingbrook
bolingbrook, illinois
Bolingbrook, Illinois
illinois bolingbrook,
Illinois Bolingbrook
bolingbrook illinois
bolingbrook illinois
bolingbrook, illinois

Bolingbrook Illinois