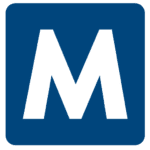 Apply with Google
Apply with Linkedin
Apply with Indeed
Job ID: 553512
Controls Engineer/Automotive
On behalf of our client, Malone is hiring a Controls Engineer.  If you are looking for an exciting career with a sharp team that has entrepreneurial spirit and creativity, with excellent benefits & other perks, apply today!
POSITION DETAILS: 
* Direct Hire/Full Time 
* 1st shift (8a – 5p) 
* Salary – $95K with some flexibility, plus a 5% bonus
* Exceptional benefits/401k plan w/company match 
* Location – Spring Hill, TN (On-site)
Position Summary:
The Controls Engineer provides controls / electrical engineering support to the assigned UAP cell and assists maintenance in supporting the plant through trouble shooting / problem solving methodologies to eliminate down time and decrease quality defects to the customer. The Process/Control Engineer will also write / create / modify programs to meet the plant objectives as well as maintain warranty and OEM liabilities.
Required Education / Experience:
*    At least 5 years' experience in automotive manufacturing, including one position in Manufacturing Engineering
*    Preferably a bachelor's degree in electrical engineering or technical discipline.
*    Must be very knowledgeable in Process and Manufacturing methods.
*    Auto CAD, Electrical and mechanical, Multiple controls logic languages software programming, (preferably Siemens) and robot programming.
Malone is an equal opportunity employer.


, Spring Hill
spring hill, tn
Spring Hill, Tn
tn spring hill,
Tn Spring Hill
spring hill tn
spring hill tn
spring hill, tn

Spring Hill TN