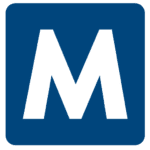 Apply with Google
Apply with Linkedin
Apply with Indeed
Job ID: 553508
1st Shift: 6AM – 430PM
Pay: $22+ hour based on experience
RESPONSIBILITIES:
* Fabricates and assembles metals products for machinery and equipment.
* Performs welding, brazing, and cutting using gas and electrical welding equipment.
* Cleans and prepares surfaces to be welded.
* Sets up, assembles and tack welds parts.
* Builds up worn and/or defected surfaces.
* Reads and interprets blueprints.
* Inspects incoming equipment to determine if maintenance is required.
* Determines operation sequences and methods where specifications are not available.
* Accurate aligning and fitting is required.
* Frequently receives no instruction on routine work and general instructions on new assignments.
* Refers to technical drawings and written directions.
* Using a torch or an oxygen lance, dismantles, assembles and cuts materials to size and shape.
"Malone Workforce Solutions is an Equal Opportunity Employer"


, Huger
huger, sc
Huger, Sc
sc huger,
Sc Huger
huger sc
huger sc
huger, sc

Huger SC