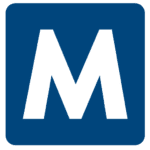 Apply with Google
Apply with Linkedin
Apply with Indeed
Job ID: 552974
Are you a motivated and reliable individual looking for an exciting opportunity to join a dynamic team?  Malone Solutions is currently seeking dedicated Shipping Associates to join our team at one of the leading companies in technology.  
These positions are 2nd Shift and start at $20.00/hour!  As an added perk, pay day is EVERY FRIDAY!
Shift Details: 
2nd Shift 6:30pm-2:30am; $20.00/hour
Shipping Associate Duties:
Receive and process incoming shipments.
Accurately pick, pack and label products for outgoing shipments.
Utilize electrical pallet jack to load trucks
Ability to lift 50-75 lbs repeatedly.
Shipping Associate Qualifications:
High School Diploma or GED
Ability to work in a fast-paced facility.
Malone is an equal opportunity employer.


, Findlay
findlay, oh
Findlay, Oh
oh findlay,
Oh Findlay
findlay oh
findlay oh
findlay, oh

Findlay OH