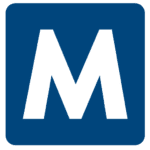 Apply with Google
Apply with Linkedin
Apply with Indeed
Job ID: 552972
Malone Workforce Solutions is now hiring Warehouse workers for Best Buy DC in Findlay, OH! Apply today to jump start a rewarding career today!!
We are hiring for various warehouse positions including Shipping, Picking, and Packing on 1st and 2nd Shift!!!  These positions are full-time with ample overtime opportunities!
Shift Details:
1st Shift 8:00am-4:00pm; $18.50/hour- Shipping Only
2nd Shift 6-6:30pm-2-2:30am; $17.50-$20.00/hour depending on department.
           
The Perks:
Weekly Pay
Competitive Pay
Benefits
Warehouse Associate Duties: 
Ability to stand and walk 8 – 12 hours per day.
Ability to lift 50-75 pounds repeatedly throughout the day.
Load items onto electrical pallet jack to load trucks.
Picking
Packing
Shipping Associate Qualifications:
 High School Diploma or GED
Ability to work in a fast-paced facility.
Malone is an equal opportunity employer.


, Findlay
findlay, oh
Findlay, Oh
oh findlay,
Oh Findlay
findlay oh
findlay oh
findlay, oh

Findlay OH