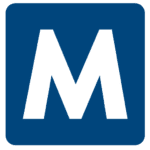 Apply with Google
Apply with Linkedin
Apply with Indeed
Job ID: 552852
Are you a skilled fabricator and welder with an eye for precision and quality? We're seeking a dedicated candidate to join our team!
Schedule: 6:30am – 3:00pm Monday – Friday
Location: Northbrook, IL
Payrate: $28.00/Hr.
Key Requirements:
Experience in fabricating and MIG/TIG welding (1-2 years, certifications a plus)
Ability to read blueprints and technical documents
Knowledge of different metal types and their properties
Proficiency in English
High School Diploma or GED
What You'll Do:
Read blueprints and plan layouts with precision.
Experience using a variety of welding equipment and procedures (TIG, MIG, etc.) and machine shop equipment (cutoffs saws, mills, lathes, auto benders, etc.)
Set up materials and components for welding and fabrication.
Ensure quality control standards are met.
Operate various welding equipment and tools.
Test and inspect welded structures for flaws.
If you're a detail-oriented fabricator and welder looking for a great opportunity, we want to hear from you!
Malone Workforce Solutions is an Equal Employment Opportunity Employer


, Northbrook
northbrook, il
Northbrook, Il
il northbrook,
Il Northbrook
northbrook il
northbrook il
northbrook, il

Northbrook IL