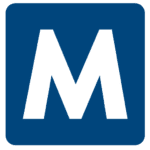 Apply with Google
Apply with Linkedin
Apply with Indeed
Job ID: 552841
We're hiring a skilled Machinist Technician to operate CNC equipment like mills and lathes in Northbrook, IL. You'll ensure parts are machined correctly with great attention to detail and safety.
Work schedule: 6:30am – 3:00pm Monday – Friday
Pay: $18.75
Key Responsibilities:
Read product schematics and set up materials as per specs.
Install and adjust equipment, making sure everything is working right.
Measure and inspect workpieces to ensure they meet standards.
Report malfunctions and maintain equipment.
Keep records and help achieve goals.
Maintain machinery cleanliness and finish parts as needed.
Qualifications:
High School Diploma or GED.
At least 1 year of machining or setup experience.
Prior manufacturing experience.
Ability to use CNC machines.
Understand blueprints and technical documents.
Lift 25 pounds or more.
Stand for extended periods.
Proficiency in English.
Malone Workforce Solutions is an equal opportunity employer


, Northbrook
northbrook, il
Northbrook, Il
il northbrook,
Il Northbrook
northbrook il
northbrook il
northbrook, il

Northbrook IL