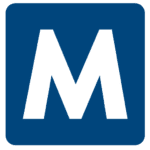 Apply with Google
Apply with Linkedin
Apply with Indeed
Job ID: 551789
Malone is hiring for one of the top companies in the Hazlehurst area. These positions are 2nd shift starting at 3 PM, paying $13.50 per hour. Apply today for same or next day interviews!
Material Handler Responsibilities
Unload boxes from conveyer belt to pallets
Wrap and stage pallets
Fulfill orders by packaging necessary materials and preparing them for shipment
Store materials in appropriate areas
Comply with safety regulations
Material Handler Requirements
Wear proper safety equipment (close toe shoes)
Must be willing to submit drug screen and background check
Must be willing to work weekends
Malone is an equal opportunity employer.


, Hazlehurst
hazlehurst, ms
Hazlehurst, Ms
ms hazlehurst,
Ms Hazlehurst
hazlehurst ms
hazlehurst ms
hazlehurst, ms

Hazlehurst MS