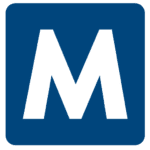 Apply with Google
Apply with Linkedin
Apply with Indeed
Job ID: 551171
Are you looking for a career? A place to call home? Malone Solutions is hiring for General Warehouse Workers in Ardmore, OK. These positions are temp-to-hire for the right candidates These positions are full-time with ample opportunities! 
Shifts:
6am-2pm
5pm-1am
Departments: Shipping, Decant, Non-Con, ECOM.
Pay: $15-$16.50 an hour.
The Perks:
Weekly Pay
Competitive Pay
Benefits
Warehouse Associate Duties: 
Ability to stand and walk 8 – 12 hours per day.
Ability to lift 50 pounds repeatedly throughout the day.
Load items onto electrical pallet jack to load trucks.
Picking
Packing
Qualifications:
 High School Diploma or GED
Ability to work in a fast-paced facility.
Malone is an equal opportunity employer.


OK, Ardmore
ardmore, oklahoma
Ardmore, Oklahoma
oklahoma ardmore,
Oklahoma Ardmore
ardmore oklahoma
ardmore oklahoma
ardmore, oklahoma

Ardmore Oklahoma