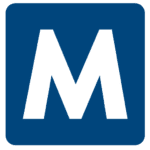 Apply with Google
Apply with Linkedin
Apply with Indeed
Job ID: 551070
Malone Workforce Solutions is now Hiring a Maintenance Technician in the Covington KY area. If you have experience in maintenance this is the job for you!
Perks:
Pay rate from $22-28hrs base on experience

2nd shift Mon-Fri

Weekly Pay every Friday

Temp to hire after 520hrs or Direct Hire
Essential Functions:
*Ensures operation of machinery and mechanical equipment by completing preventive maintenance requirements on engines, motors, pneumatic tools, conveyor systems, and production machines; following diagrams, sketches, operations manuals, manufacturer's instructions, and engineering specifications; troubleshooting malfunctions.
*Locates sources of problems by observing mechanical devices in operation; listening for problems; using precision measuring and testing instruments.
*Removes defective parts by dismantling devices; using hoists, cranes, and hand and power tools; examining form and texture of parts.
*Determines changes in dimensional requirements of parts by inspecting used parts, using rules, calipers, micrometers, and other measuring instruments.
*Adjusts functional parts of devices and control instruments by using hand tools, levels, plumb bobs, and straightedges.
*Controls downtime by informing production workers of routine preventive maintenance techniques; monitoring compliance.
*Fabricates repair parts by using machine shop instrumentation and equipment.
*Maintains equipment, parts, and supplies inventories by checking stock to determine inventory level; anticipating needed equipment, parts, and supplies; placing and expediting orders; verifying receipt.
*Conserves maintenance resources by using equipment and supplies as needed to accomplish job results.
*Prepares mechanical maintenance reports by collecting, analyzing, and summarizing information and trends.
Require skills:
Excellent troubleshooting and installation skills

Knowledge of electrical, pneumatic, and hydraulic conveyor system

Use job related terminology, symbols, and abbreviations properly

Ability to read and interpret drawings, schematics, and blueprints

Basic knowledge of metal fabrication, welding, and plumbing

Skilled in repairing mechanical equipment and machinery

Know how to adjust machine eccentrics to parallel rolls

Able to Ohm out, test wiring insulation and meg motors

Understanding of electrical and pneumatic switche

Understanding of PLC and CPU

Ability to work cross functional shifts
Education & Experience:
A post high school diploma and at least three (3) years previous experience in a Corrugated production plant or eight (8) years of industrial maintenance work in a manufacturing environment.
Work Environment:
While performing the duties of this job, the employee is regularly exposed to moving mechanical parts. The employee is frequently exposed to hot and/or humid as well as cold conditions. The employee is occasionally exposed to fumes, airborne particles, vibrations, louder than normal environments, and high paced atmosphere.
Malone is and EOE.


, Covington
covington, ky
Covington, Ky
ky covington,
Ky Covington
covington ky
covington ky
covington, ky

Covington KY