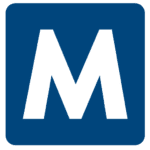 Apply with Google
Apply with Linkedin
Apply with Indeed
Job ID: 551007
Malone is Now Hiring Rotary Die Cutter in Covington, KY. Apply today If you have experience in corrugated box plant this is the job for you!

Rotary Die Cutter:
$16-17/hour-Monday-Friday

Weekly pay every Friday

temp to hire after 520 hours

Responsible for various activities associated nonspecialized work in the corrugated box plant.
DUTIES AND RESPONSIBILITIES
R

ead and follow instructions as provided by the supervisor.
Work together with crew/team as a helper.
Keep work area clean and organized.
Maximize piece-rate speed on tasks assigned.
Ability to lift, push, and pull up to 50 pounds
Cross-train for other job positions as necessary.
Complete necessary reports in an accurate and timely manner, including but not limited to: Production Data, Safety Data, Quality Data.
Turn in equipment work orders to supervision for needed repairs. Be proactive in the maintenance of equipment.
Switch duties with First Helper as necessary.
Comply with all company policies and procedures, including safety and maintaining good housekeeping.
Adheres to production schedule. Makes recommendations for optimizing the schedule to meet cost, quality, and service goals.
Additional duties may be assigned by management.
Ability to read a tape measure
EDUCATION and/or EXPERIENCE
Candidates are PREFERRED who offer the following:
High school diploma or GED.
Prior work experience in the corrugated industry.
Prior work experience in a fulfillment operation.

LANGUAGE SKILLS
Able to read, write, communicate efficiently, and follow instructions on factory masters.
WORK ENVIRONMENT
While performing the duties of this job, the employee is regularly exposed to moving mechanical parts. The employee is frequently exposed to hot and/or humid as well as cold conditions. The employee is occasionally exposed to fumes, airborne particles, vibrations, louder than normal environments, and high paced atmosphere.
Malone is an EOE.



, Covington
covington, ky
Covington, Ky
ky covington,
Ky Covington
covington ky
covington ky
covington, ky

Covington KY