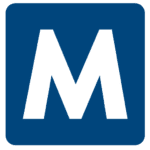 Apply with Google
Apply with Linkedin
Apply with Indeed
Job ID: 550636
Malone Staffing is seeking a Part-Time General Administrative Assistant for the leading supplier of packaging products in Charlotte, NC. This is a fantastic opportunity for an organized and detail-oriented individual to contribute to the company's success. As a General Administrative Assistant, you will play a crucial role in supporting our daily operations and ensuring the smooth functioning of our office.
Responsibilities:
Provide general administrative support, including data entry, filing, photocopying, scanning, and document management.

Assist in managing phone calls, emails, and correspondence, directing inquiries to the appropriate individuals.

Maintain and update company databases and records.

Assist in coordinating and scheduling appointments, meetings, and events.
Schedule: Monday – Thursday 8am-1:30PM (20-25 hours per week)
Compensation: $25.00 Per hour
If you are a motivated and reliable individual with a passion for providing administrative support, we encourage you to apply. To apply, please submit your resume outlining your relevant experience and explaining why you are the right fit for this position. Please email your resume to amy.tomblinson@malonesolutions.com
Malone Staffing is an equal opportunity employer. We value diversity and encourage candidates of all backgrounds to apply.
We look forward to reviewing your application and potentially welcoming you to the team!


SC, Hartsville
hartsville, south carolina
Hartsville, South carolina
south carolina hartsville,
South carolina Hartsville
hartsville south carolina
hartsville south carolina
hartsville, south carolina

Hartsville South Carolina