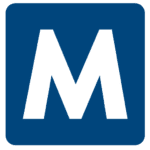 Apply with Google
Apply with Linkedin
Apply with Indeed
Job ID: 550620
Are you looking to make a career change? The future of dental care is rapidly evolving, and technology plays a major role in shaping it. Malone Solutions is currently hiring Dental Tech Trainees in Memphis, Tennessee.
Shifts:
Monday-Friday, 6pm-2:30am
Monday-Friday 9am-5:30pm
Essential Functions:
Learns basic tooth morphology and anatomy.

Learns to fabricate and repair dental prosthesis and dental appliances such as dentures, partials, crowns and bridges, inlay/onlay, veneers, and implant restorations.

Learns to read and interpret dental prescriptions.

Familiarizes self with wide range of materials, such as metal (precious, non-precious, gold) or not metal materials (porcelain, composite, acrylic, polyurethane, co-polyester, thermo plastic) and their use in fabricating dental restorations.

Learns and practices restoring natural teeth and correcting dental irregularities by manufacturing fixed or removable appliances.

Develops technical knowledge to make decisions when fabricating dental prosthesis.

May learn basics of replacing partial or total loss of natural teeth by constructing partial or full dentures (metal and non-metal).

Familiarizes self with names and functions of various types of hand tools and equipment (electric drills, presses, lathes, high-heat furnaces, etc.).

Practices using various types of hand tools and equipment (electric drills, presses, lathes, high-heat furnaces, etc.).

Documents learning by completing quizzes and worksheets.

Works under supervision of trainers, and asks for assistance and/or clarification regarding technical issues.

Learns quality standard protocol, and steps taken to ensure compliance with protocol.

Learns to recognize problem cases that need additional prep work.

Learns to work independently and seek help if needed.
Education and Experience:
No previous experience required.

Prior dental experience or background, a plus.

Previous experience working in positions that require hand and finger dexterity, a plus.
Pay Rate: $17/hr  plus 10% shift differential 
Malone is an Equal Opportunity Employer.


, Memphis
memphis, tn
Memphis, Tn
tn memphis,
Tn Memphis
memphis tn
memphis tn
memphis, tn

Memphis TN