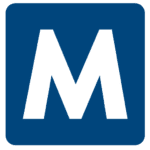 Apply with Google
Apply with Linkedin
Apply with Indeed
Job ID: 550464
Hours: 6AM-3PM
Pay Rate: $17 per hour
Highlights:
Located in Summerville, SC (Nexton Area)
No Weekends!
Pay Rate is $17.00/hour
1st and 2nd Shift availability
6:00AM-3:00PM
Immediate Benefits!
Temp-Hire
Opportunities for advancement within company with future expansion dates set
Quality Assurance Associate Summary:
The Warehouse Quality Assurance Associate is responsible for the general quality of inventory, including receiving, storing, recording, order picking, and shipping of customer materials; performs a variety of clerical duties including data entry and maintenance of electronic files and records. A Warehouse Quality Assurance Associate may also act as liaison to the management team regarding miss-picks, put-away errors, and product dispositions.
Key Responsibilities:
· Processing daily returns to include inspection of product.
· Performing operational audits to include receiving, shipping, and cycle counting.
· Use WMS software (3PL Central) to accurately reflect inventory.
· Update and maintain established KPIs/metrics.
· Maintain and prepare detailed records and files using appropriate software.
· Maintain documents & records needed to properly account and reconcile the movement of product.
· Ensure proper completion of a variety of QA or inventory forms.
· Disposition of products for return to stock.
· Update Liquidation/Damage Log.
· Repackaging/repairing cartons for restock to the warehouse.
· Perform annual physical inventory of product as assigned.
· Meet individual productivity and accuracy measures and contribute to overall department and facility productivity goals.
· Operate material handling equipment such as forklift, clamp, reach, pallet jack, or order picker, as needed.
· Adhere to safety policies, procedures, and protocols.
· Ensure work areas and the warehouse are clean and free of clutter and hazards.
· Perform other duties as assigned by management.
Minimum Work Experience / Knowledge:
· 1-3 years of previous quality assurance experience in a 3PL or warehouse setting.
· Experience as a warehouse worker in product identification, handling and storage procedures as pertains to quality of goods sold as well as processes.
· Thorough knowledge of inventory/inventory control practices, shipping/storage/receiving practices, and basic computerized software.
· Thorough understanding of quality assurance concepts and practices.
· Experience in WMS, such as 3PL Central or experience in ERP.
· Significant knowledge and skills in the design and construction of detailed spreadsheets and utilization of various reports.
· Data entry and proficiency with Microsoft Office applications in both design and use required.
· Requires high level of attention to detail, strong organizational skills, and ability to multitask.
· Requires systemic and practical analytical and problem-solving abilities.
· Clear and effective written and oral communication skills.
· Ability to work with all levels of associates and leadership team; to make independent judgments/decisions based on guidance; to learn new software and procedures as needed; and to check data for accuracy.
· A valid state issued driver's license.
· Knowledge of OSHA safety standards and ability to safely operate a pallet jack, hand truck, forklift, and other equipment utilized in the warehouse.
Minimum Education / Training:
· High School Diploma or GED required.
"Malone Workforce Solutions is an Equal Oppurtunity Employer"



, Summerville
summerville, sc
Summerville, Sc
sc summerville,
Sc Summerville
summerville sc
summerville sc
summerville, sc

Summerville SC