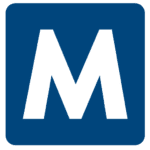 Apply with Google
Apply with Linkedin
Apply with Indeed
Job ID: 550462
Job Purpose: 
Operate a powered industrial truck to transport materials from loading dock to designated warehouse location. 
Responsibilities: 
Know and follow standard work procedures and safety rules for all tasks assigned. 
Daily inspection and documentation of Forklift 

Inspect product for damage, properly scan by machine or manual entry to ensure safe transport and proper placement 

Move controls to drive propane or electric-powered trucks and transport materials between loading, processing, and storage areas. 

Position lifting devices under, over, or around loaded pallets, skids, or boxes and secure material or products for transport to designated areas. 

Mechanically load or unload materials from pallets, platforms, or other transport vehicles. 
Other duties as required. 
Requirements 
Wear Personal Protective Equipment at all times 

Pass mandatory drug screen 

Operator's license visible at all times 
Complete training and company certification requirements for Forklift operations 

Must be able to pass a background check per Schnellecke Logistics standards 

Must be able to lift 50 pounds on a occasional basis for general purpose of restack to product 

Must be able to walk up to a mile to job site. Able to sit/stand 8 hour shifts, not including breaks. 

"Malone Workforce Solutions is an Equal Opportunity Employer" 


, Ladson
ladson, sc
Ladson, Sc
sc ladson,
Sc Ladson
ladson sc
ladson sc
ladson, sc

Ladson SC