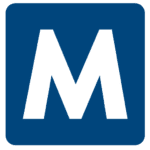 Apply with Google
Apply with Linkedin
Apply with Indeed
Job ID: 550210
Part-time Nanny in New Albany, IN 
Now Hiring!
The Family Tree is seeking a nanny to care for a 21-month year old for 8 weeks. The family has 2 dogs. They are located in New Albany, IN.
The hourly rate is $15 hour with weekly pay.
Responsibilities:

Supervise and interact with children in a safe and compassionate manner.

Implement creative activities to assist with child development.

Create a positive and nurturing environment for children.

Maintain a professional work ethic, such as being prompt, dependable and reliable.

Requirements:

Must be 18.

Must have a high school diploma or GED.

Must be able to pass a background check and drug screen.

Negative TB test or chest X-ray

Reliable transportation

Have Childcare experience with babies.

No perfumes or scented location.
Malone Homecare and Family Tree are equal-opportunity employers


, New Albany
new albany, in
New Albany, In
in new albany,
In New Albany
new albany in
new albany in
new albany, in

New Albany IN