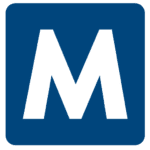 Apply with Google
Apply with Linkedin
Apply with Indeed
Job ID: 550209
Ready to kick-start your career in sales? We're on the hunt for a dynamic and driven Sales Assistant to join our winning team. If you're passionate about sales and ready to make your mark, this is your opportunity!
Position Overview:The Sales/Customer Support Specialist plays a vital role in supporting the Sales and Customer Service team. Reporting directly to the Vice President, Sales and Customer Service, this position focuses on Salesforce.com data management and provides comprehensive sales support to ensure efficient operations and customer satisfaction.
Position Responsibilities:
1. Salesforce.com Duties:
Maintain data integrity in Salesforce.com, collaborating with Sales Managers and IT resources.
Build and update customer contact lists within Salesforce.com.
Work with the IT team to ensure Salesforce.com is up-to-date and functional.
Implement CRM best practices to enhance sales and customer service processes.
Serve as the in-house Salesforce.com expert.
2. Sales Support Duties:
Provide comprehensive support to the Sales and Customer Service team.
Assist in generating sales, commission, and rebate reports, along with performing necessary analyses.
Aid in various projects and presentation development.
Participate in customer interactions and correspondence as an extension of the team.
3. Accounting Liaison:
Collaborate with the accounting team to resolve customer invoicing, payment, and rebate-related issues.
4. Training and Onboarding:
Assist in training and onboarding team members on systems, reporting, and processes related to Sales and Customer Service.
5. Other Duties:
Undertake additional tasks and responsibilities as assigned.
Position Requirements:
Bachelor's Degree or equivalent experience.
3-5 years of successful experience in sales administration, operations, and support.
Proficiency in Microsoft Office tools; knowledge of SAP or similar ERP systems is a plus.
Prior experience with Salesforce.com is highly advantageous.
Demonstrated business acumen.
This Sales/Customer Support Specialist position is crucial to maintaining efficient sales and customer service operations, ensuring that data management and support functions are executed seamlessly. The ideal candidate will bring valuable experience, attention to detail, and a commitment to enhancing the customer experience and sales team effectiveness.
Malone Workforce Solutions is an Equal Employment Opportunity Employer


, Buffalo Grove
buffalo grove, il
Buffalo Grove, Il
il buffalo grove,
Il Buffalo Grove
buffalo grove il
buffalo grove il
buffalo grove, il

Buffalo Grove IL