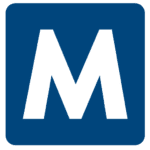 Apply with Google
Apply with Linkedin
Apply with Indeed
Job ID: 549824
Hourly Pay: $28
Shift: 1st (6a-2:30p M-F)
Location: Elma, NY (on-site)
Position Type: 10 months to permanent hire.
TECHNICAL SKILLS
Must Have
The Designer/Drafter will work within the Facilities Engineering Department, developing requests and thoughts into sketches, layouts, drawings, and schematics. The incumbent should have a well-developed ability for conceptual design, spatial visualization and to create design layouts. In addition, the candidate should possess the knowledge to evaluate and present design alternatives, and the knowledge of previous designs for incorporation into facilities-related projects. At times it may be necessary to contact or have meetings with other disciplines and internal customers to discuss project related material. The design drafting process requires the incumbent to utilize AutoCAD to produce a variety of drawings and layouts to enable better visualization for managing working spaces. The incumbent must be able to work within a cross-functional team on space design projects that include but are not limited to:
Production / machining areas
Machine moves and installations
Office spaces and furniture
Space renovations for construction
Job Responsibilities:
Plan, schedule, and execute facility-related projects. These include, but are not limited to, equipment moves, machine installations, office furniture layouts, and space renovation projects.
Coordinate construction / rearrangement projects in the field. Monitor projects for quality, best practices, code conformance, and completeness.
Assure layouts and projects are coordinated with proper maintenance disciplines and outside contractors.
Document and maintain building drawings related to power, communications, security, water, air, sewer, storm, hydraulics, and fire protection.
Interface with internal customers, Operations Management, Facilities staff, EHS, and contractors.
Qualifications:
Comprehensive knowledge of standard engineering symbolism related to electrical, HVAC, plumbing, and building construction.
Familiarity with International Building Codes, OSHA, NEC, and Environmental regulations.
Experience with drafting software (AutoCAD) and standard drafting practices.
Associates or bachelor's degree in a technical field (drafting, engineering, architecture) is required.
1-3 years minimum experience in a related role required.
APPLY TODAY for this GREAT OPPORTUNITY!
Malone Workforce Solutions is an equal opportunity employer.


, Elma
elma, ny
Elma, Ny
ny elma,
Ny Elma
elma ny
elma ny
elma, ny

Elma NY