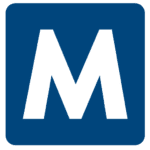 Apply with Google
Apply with Linkedin
Apply with Indeed
Job ID: 549707
Maintenance Technician
Hourly Pay:                      $ 30.00 (Paid weekly)
Shift:                                2nd M-Thur 2p-12:30a
Location:                          Minneapolis, MN
Position Type:                  12 months to permanent hire.
ESSENTIAL DUTIES AND RESPONSIBILITIES:
Maintain, troubleshoot, repair, install, such as extruders, molding machines, platforms, dryers, mixers, piping, pumps, motors, belts, etc. and perform routine maintenance work as needed.

Monitors activities in area of responsibility always during shift.

Must learn and apply new processes and procedures in area of responsibility, as well as train, lead and communicate effectively with all co-workers.

Responsible for evaluating and continuous improvement of processes in area of responsibility working to minimize change over time.

Ensures that every detail and specification of each product is met.

Follows work direction effectively, completing/overseeing all record keeping and performing all tests as required.

Maintains spare parts inventory, notifying manager when running low.

Maintains proper work order and PM records.

Operates and maintains all equipment areas of assigned responsibility, ensuring it works properly and as efficiently as possible.

Develop materials list, this includes tools, equipment, parts, etc. for projects.

Utilize the following Mobile Heavy Equipment:
*    Fork Trucks & Scissor Lifts

OTHER DUTIES AND RESPONSIBILITIES:
*    Performs other functions as necessary or as assigned
*    Maintain Proper Housekeeping of Work Area
*    Report any non-conformance to Manager immediately
*    Follow all safety rules and procedures established by the company
*    Participate in Performance Dialogue and other teamwork activities
KNOWLEDGE, SKILLS AND ABILITIES REQUIRED:
High School Diploma or GED and Post secondary trade school or technical college education.

3 or more years of industrial maintenance experience.

Skill in Microsoft Office (Word & Excel), Outlook, and Express Maintenance work order system, or comparable computer software.

Maintain qualification in Lock Out/Tag Out procedures, Hot Work procedures, Fork Truck operations, and be willing and able to Safely Perform as leader or participant in all the above.

Ability to safely and accurately troubleshoot and correct equipment malfunctions; perform system startups from manuals, schematics, other reference materials, or contact manufactures tech support for help

BEHAVIORAL COMPETENCIES:

Safety Awareness (Recognizes and takes actions to improve conditions that affect employee safety).

Communications (Expresses ideas effectively in individual and group situations; excellent written and verbal skills.)

Teamwork and Collaboration (Works effectively with team members, managers and associates to accomplish company goals; takes actions that respect the needs and contributions of others).

Initiative (Proactive; self-starter; performs work needed without direct supervision.)

Adaptability (Willing to meet changing job requirements)
APPLY TODAY for this GREAT OPPORTUNITY!
Malone Workforce Solutions is an equal opportunity employer.


MN, Minneapolis
minneapolis, minnesota
Minneapolis, Minnesota
minnesota minneapolis,
Minnesota Minneapolis
minneapolis minnesota
minneapolis minnesota
minneapolis, minnesota

Minneapolis Minnesota