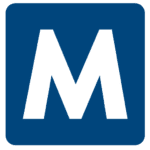 Apply with Google
Apply with Linkedin
Apply with Indeed
Job ID: 549619
Minova is hiring multiple Full-Time Machine Operators in South Point, OH! To be considered for these opportunities, apply with our Recruiting partner, Malone Workforce Solutions. 
These positions assist in the production of innovative ground support solutions for mining, tunneling, and surface ground engineering projects.  These are entry-level 1st and 2nd shift positions. 
If you are looking to join an established company with over 140-years of experience, opportunity for advancement, and competitive salary and benefits, we are growing our team in South Point, OH!!!
The Perks:
Weekly Pay
Career advancement opportunities
Temp to hire position with pay increase

Starting Pay $16/hour

1st Shift $17.50/hour at 90 day hire on
2nd Shift $18.50/hour at 90 day hire on

Full Time Benefits
The Details:
1st Shift- 5:00am-3:30pm
2nd Shift- 4:00pm-2:30am
Overtime opportunities available
Primary Responsibilities of a Machine Operator:
Perform routine machine setup, adjustment, and changeovers as required.
Operate and monitor machine, including inspecting products for quality and making necessary adjustments.
Troubleshoot and resolve minor machine issues to minimize downtime.
Maintain accurate production records.
Collaborate with team members and supervisors to meet production targets and quality standards.
Adhere to company policies and procedures, including safety guidelines and quality standards.
Machine Operator Qualifications:
Industrial manufacturing experience a plus, but not required.
Malone Solutions is an equal opportunity employer.  


, South Point
south point, oh
South Point, Oh
oh south point,
Oh South Point
south point oh
south point oh
south point, oh

South Point OH