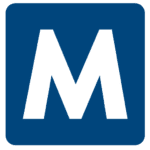 Apply with Google
Apply with Linkedin
Apply with Indeed
Job ID: 549425
Starting pay is 

$29.15/hr 
Sonoco is one of the largest global diversified packaging companies in U.S. They specialize in plastic film packaging. 

Our customer, Sonoco, is located in Edinburgh and is hiring Industrial Electricians for full-time employment.  This opportunity is a permanent position with full benefits.

Industrial Electrician Shift & Pay:
$29.15/hour to start

This will be a 12-hr rotating night shift position
Sunday pay is Double Time!! 

1 week vacation after 6 months

1 personal day after 3 months

1 wellness day after 3 months
Industrial Electrician candidates should possess the following skills: 
Electrical Systems/Motor Controls (3 phase 480VAC) 

Solid-state Circuits

AC and DC Drives

PLC's and Instrumentation

A good working knowledge of various mechanical, hydraulic, and pneumatic systems is required

Prefer experience with NEC
Apply today or Text $10,000 to 812-220-2549 to connect with a Staffing Specialist today! 
Malone Workforce Solutions is an Equal Opportunity Employer
Apply now or text "electrician" to 812-220-2549 to connect to your Staffing Specialist today!


IN, Edinburgh
edinburgh, indiana
Edinburgh, Indiana
indiana edinburgh,
Indiana Edinburgh
edinburgh indiana
edinburgh indiana
edinburgh, indiana

Edinburgh Indiana