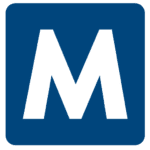 Apply with Google
Apply with Linkedin
Apply with Indeed
Job ID: 549421
Right now is the time to start earning GREAT PAY! There is a ton of opportunity at this facility! Did we mention we offer unlimited $100 referral bonuses? 
$18 an hour on 1st shift & $18.90 on/ 2nd & 3rd shift.  
Production Operator Opportunities:
Packers

Assemblers

Forklift Operators

Material Handlers

Machine Operators

Heat Treat Operators
Production Operator Highlights:
Excellent benefits

Temp-to-Hire (60 days)

Just need summer work?  That is okay too!!! 

$18.00/hr 1st shift  

$18.90/hr  2nd/3rd 

Shift hours can vary by department

Overtime available
Production Operator Requirements:
Must consent to a background check and drug screen

Call 812-669-1069  or text  "Rightway" to 812-220-2549 for more information 
Malone Solutions is an Equal Opportunity Employer.


IN, Columbus
columbus, indiana
Columbus, Indiana
indiana columbus,
Indiana Columbus
columbus indiana
columbus indiana
columbus, indiana

Columbus Indiana