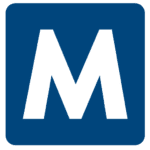 Apply with Google
Apply with Linkedin
Apply with Indeed
Job ID: 549420
Don't miss out on this great opportunity!   This company truly values work life balance!!! Some OT but not 7 days a week.  Typically 5 to 8 hours a week OT is available.  No experience is required to be considered for this great opportunity!  We are just looking for a positive attitude and a willingness to work.  If you would like a career in a warehouse that really treats their employees right, apply today!
We are hiring Material Handlers/Equipment Operators
This worksite is located in Edinburgh Indiana
Material Handler/Equipment Operator Shift & Pay:
$16.00 to $19.00 an hour to start – Depends on prior experience

8 am to 4:30 pm

Limited OT – Typically OT is on Thursdays & Fridays and may be up to 10 hour shifts

One Saturday a month is mandatory OT for inventory processing
Willing to work with flexible schedules if circumstances require earlier/later out time or earlier/later start time
Material Handler/Equipment Operator Position Summary:
Unloading

Receiving

Storing

Order selection

Loading

Shipping

Operates Material Handling equipment including manual Pallet Jack, electric Pallet Jack, Pallet Rider Jack, Stand-up Double Reach Truck, and Stand-up Forklift
Material Handler/Equipment Operator Warehouse Environment:
Cooler at 34 degrees

Freezer at 0 degrees

Dock areas.    
Material Handler/Equipment Operator Essential Functions:
Must be able to walk or stand for duration of shift

Must be able to work in a cold environment for duration of shift

Must be willing to operate material handling equipment

Must be able to communicate effectively with all customers and co-workers in English

Requires lifting, bending, walking, standing, use hands to handle or feel, reach with hands and arms; stoop, kneel, crouch and crawl

Demonstrated capability to interface and maintain effective relationships with co-workers and customers

Flexible with the ability to work independently and with minimal guidance

Ability to Multi-Task
Material Handler/Equipment Operator Hiring Requirements:
High School Diploma or General Education Degree (GED) required

Prior relevant work experience preferred but not required

Must be able to work at rapid pace to meet shipping and receiving deadlines

Must have ability to pay attention to details

Basic computer skills, mechanical and mathematical skills

Ability to operate Material Handling Equipment

Regularly lift and/or move up to 50 pounds.
Malone Staffing is an Equal Opportunity Employer

Apply today or text "Handler" to 812-220-2549 to connect to a Staffing Specialist today! 


IN, Columbus
columbus, indiana
Columbus, Indiana
indiana columbus,
Indiana Columbus
columbus indiana
columbus indiana
columbus, indiana

Columbus Indiana