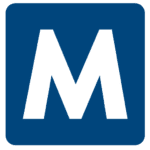 Apply with Google
Apply with Linkedin
Apply with Indeed
Job ID: 549419
Pay ranges from $14.00 – $17.00+ per hour!  Do you enjoy jobs with opportunities for overtime and double time pay? Malone Workforce Solutions is making immediate job offers for General Labor job positions with Mariah Foods. Your search ends here!   
The General Labor Job
Positions in multiple production departments specializing in processing and packaging meat products
Cold, fast-paced work environment
General Labor Hours
1st Shift:

(6:00 am-3:30 pm)

(6:30 am-4:00 pm)

(7:00 am-4:30 pm)?

2nd Shift:

(3:30 pm-12:00 am)

(4:00 pm-12:30 am)

(4:30 pm-1:00 am)

Overtime at time and a half and Sunday is paid at double time ?
Benefits
Annual profit sharing bonus once hired permanently
$20,000 paid company life insurance policy
Company 401(k)
General Labor Requirements
Must consent to drug screen
Must consent to background check
Apply online, call 812-669-1069 to schedule an interview, or stop by our office at 2780 N. National Rd., Ste B, Columbus, IN. Our office hours are 8 am – 5 pm Monday through Friday.
Malone Workforce Solutions is an Equal Opportunity Employer


IN, Columbus
columbus, indiana
Columbus, Indiana
indiana columbus,
Indiana Columbus
columbus indiana
columbus indiana
columbus, indiana

Columbus Indiana